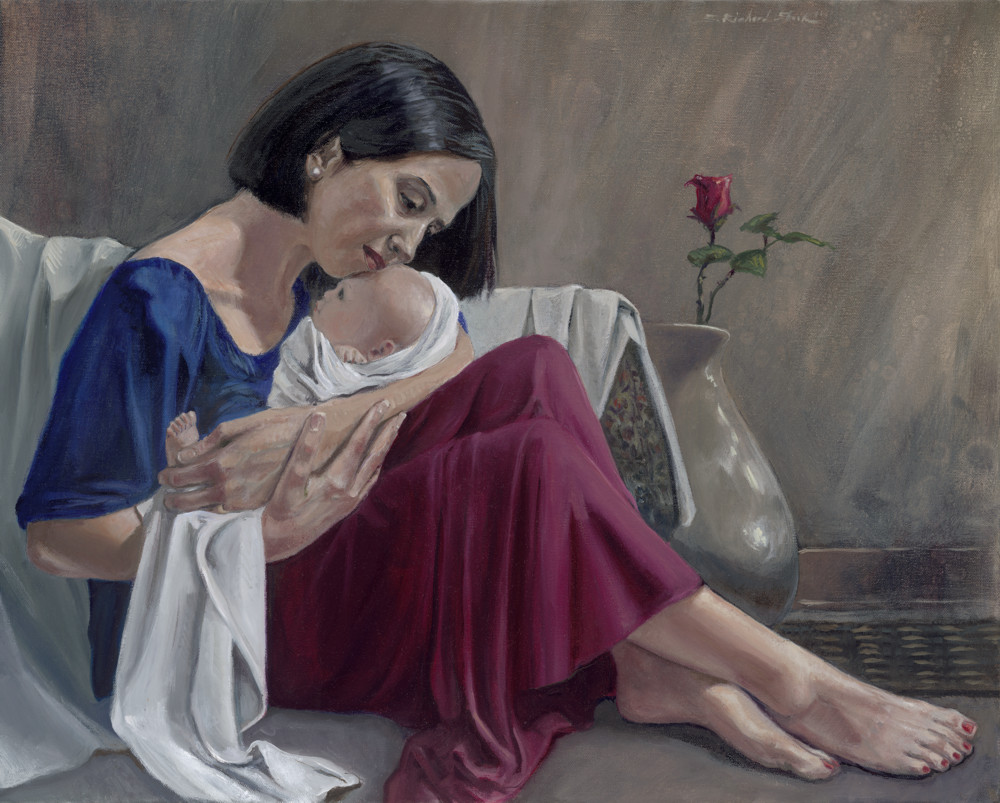 2016Center30in x 24inoil on canvas A portrait of mother and child.Collection of the Watts family.
Exhibits/Awards2016 Iowa State Fair Fine Arts Competition. Oil painting.
Prints are available on canvas or archival paper (unframed), color corrected with the orginal from a high resolution scan in the following sizes. Prices are subject to change, confirm before ordering.Print pricing...dimensions are in decimal inches. Sales Tax/Shipping not included.
Dimensions
Archival Paper
Canvas
30w x24h&nbsp
&nbsp$110.00
&nbsp$180.00
19.8w x15.84h&nbsp
&nbsp$47.92
&nbsp$78.41
15w x12h&nbsp
&nbsp$27.50
&nbsp$45.00
7.5w x6h&nbsp
&nbsp$6.88
&nbsp$11.25